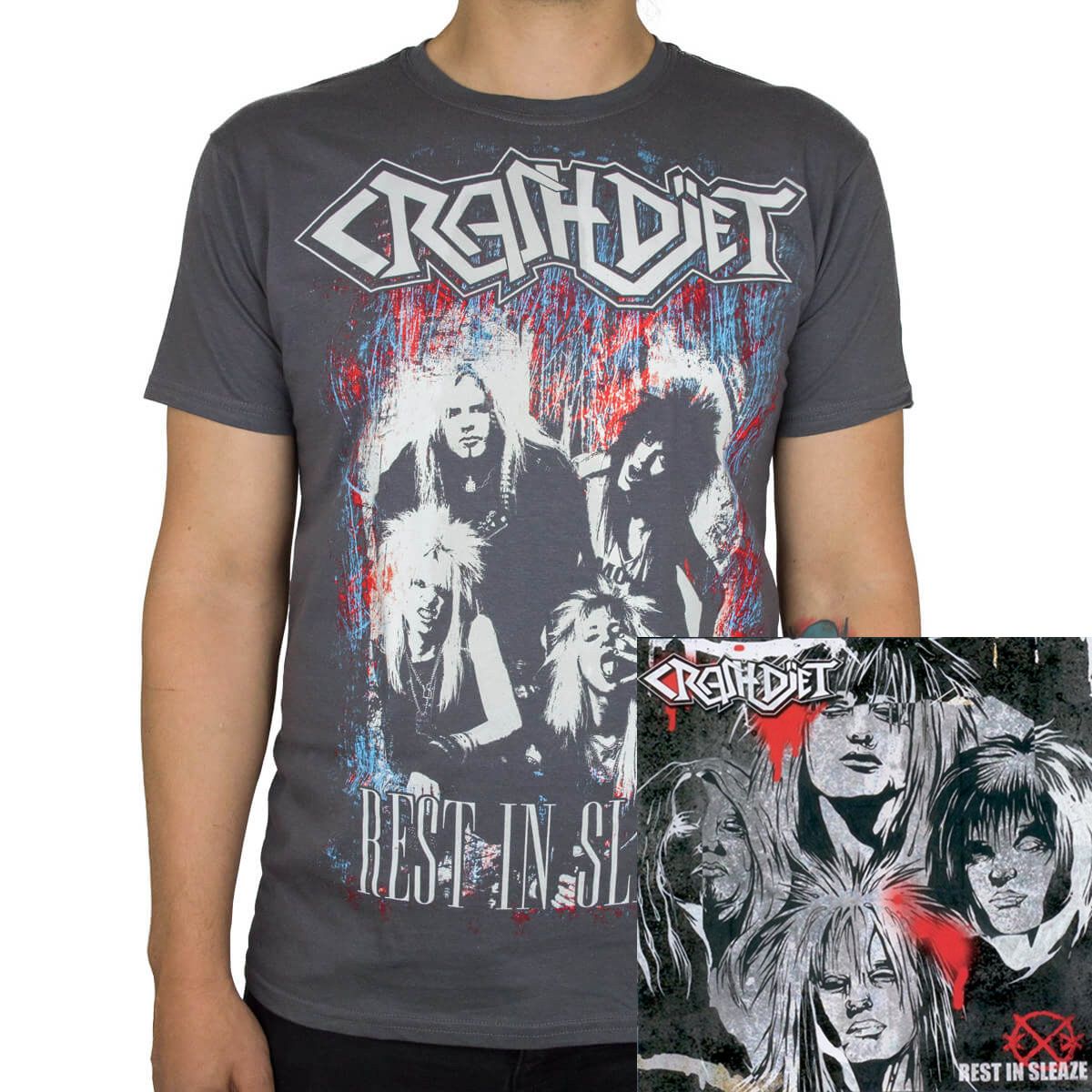 Rest In Sleaze (CD + Tee)
This bundle contains :
1x Rest In Sleaze CD
1x Rest In Sleaze Unisex Tee
This is a *pre-order* - please scroll down for details!
---

The Story
The Story
This t-shirt design is waaay old but it's one of our most sold designs ever :). Apparently I've been a little lazy lately and it's only been available in pretty odd sizes since a few years back. Finally, it was time for a small re-run :).
Please note that this is a *pre-order* - deliveries move slow these days but we expect to be able to start shipping mid-June!
Also - in case you already have the CD (well done ;)) and you just want the shirt - these will be available in the store once we receive them from our supplier - sign up to our newsletter and you won't miss the actual release :).
Cheers
Peter London, CRASHDIET
---