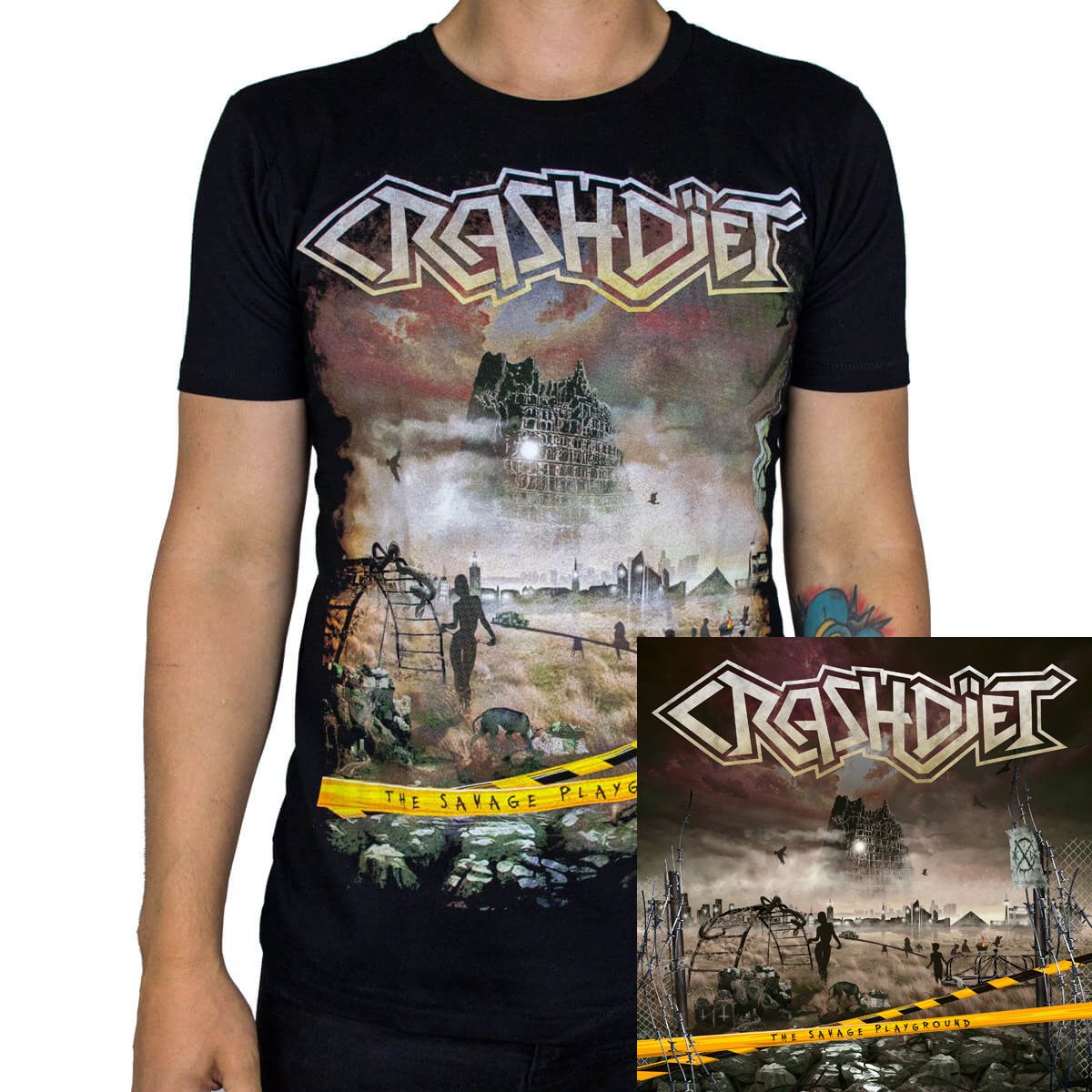 Savage Playground (CD + Tee)
This bundle contains :
1x The Savage Playground CD
1x The Savage Playground Cover Unisex Tee
For immediate delivery as we already have these in stock!
---

The Story
The Story
Well, I ain't got much of a story to tell here to be honest :D.
However, I did manage to score this t-shirt in a few sizes we haven't had online since ages ago - I actually bought them back from one of our old retail partners. So, at least that. The t-shirt is obviously a prefect fit to the album with the same design :).
//LONDON
---