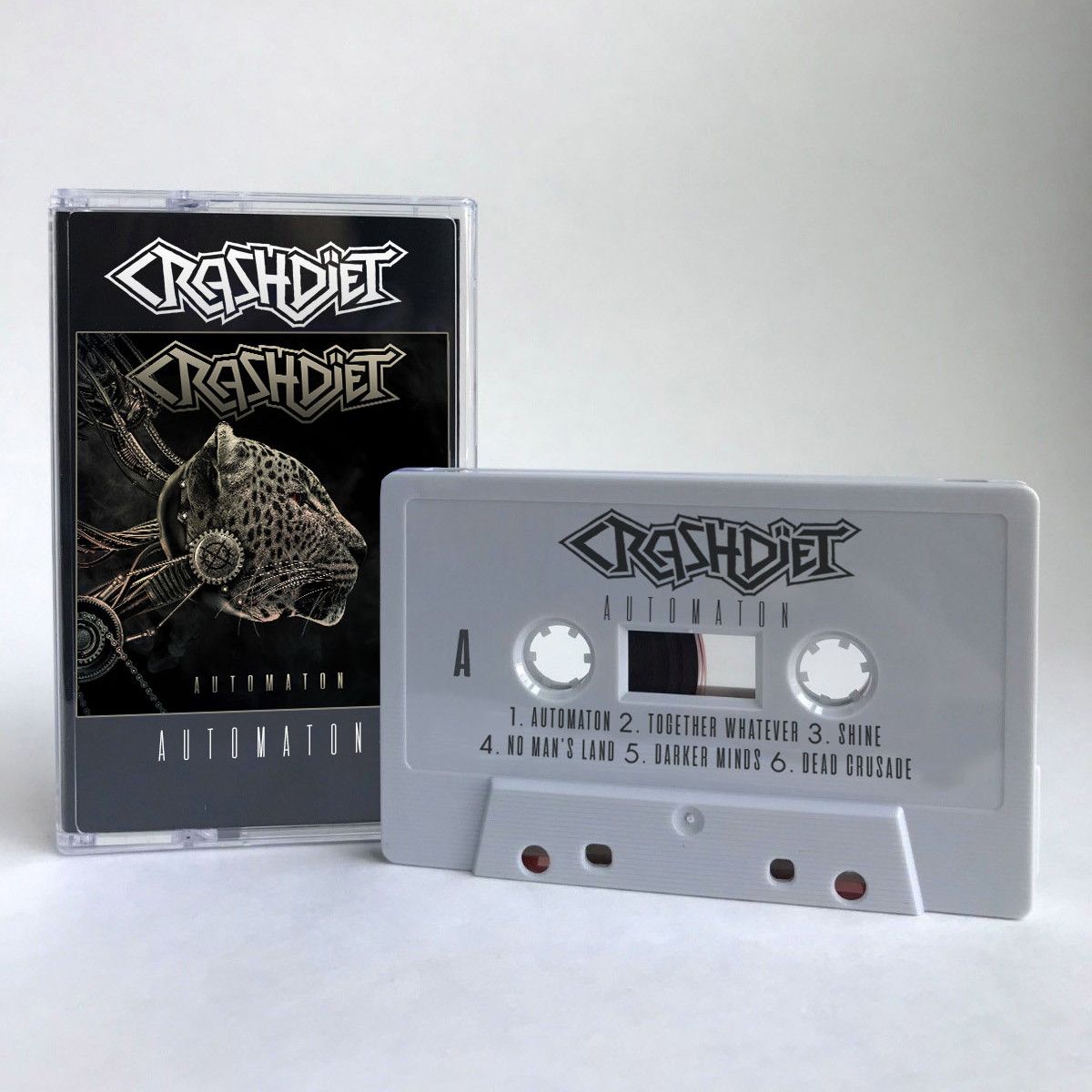 THIS IS A PRE-ORDER, and there are slight delays. We're still waiting for the exact delivery date and this page will be updated once we have this info. Sorry about that!
---

The Story
The Story
An automaton (/ɔːˈtɒmətən/; plural: automata or automatons) is a relatively self-operating machine, or control mechanism designed to automatically follow a sequence of operations, or respond to predetermined instructions. Some automata, such as bell strikers in mechanical clocks, are designed to give the illusion to the casual observer that they are operating under their own power. Since long ago, the term is commonly associated with automated puppets that resemble moving humans or animals, built to impress and/or entertain people. wikipedia
CRASHDÏET is back with their 6th album Automaton.
Just like a gigantic robotic machine with pre-determined instructions, failure was never an option… No matter what obstacles may have come their way in the past, tragic deaths, sudden line-up changes etc. CRASHDÏET has always marched forward, delivering their own style of Sleaze Metal they have become so well known for.
Their sixth studio album contains 11 powerful sing-along anthems with massive drums, Guitars, Bass, powering Vocals including a surprise special guest and a haunting voice from the past.
---