The Story
The Story
SWEET CREATURE "The devil knows my name", Gatefold LP.

Worldwide release by Dïet Records on October 25th 2016.
* Numbered by hand - strictly limited to 300 copies in total.
* 12" BLACK or WHITE 140g vinyl.
* Mastered specifically for vinyl.
Recorded, Mixed and Mastered by Linus Nirbrant at Audiogrind Studio.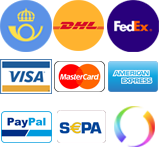 Contact
Crashdiet AB
Bjulevägen 26
122 41 Enskede
Sweden
VAT #556875386601