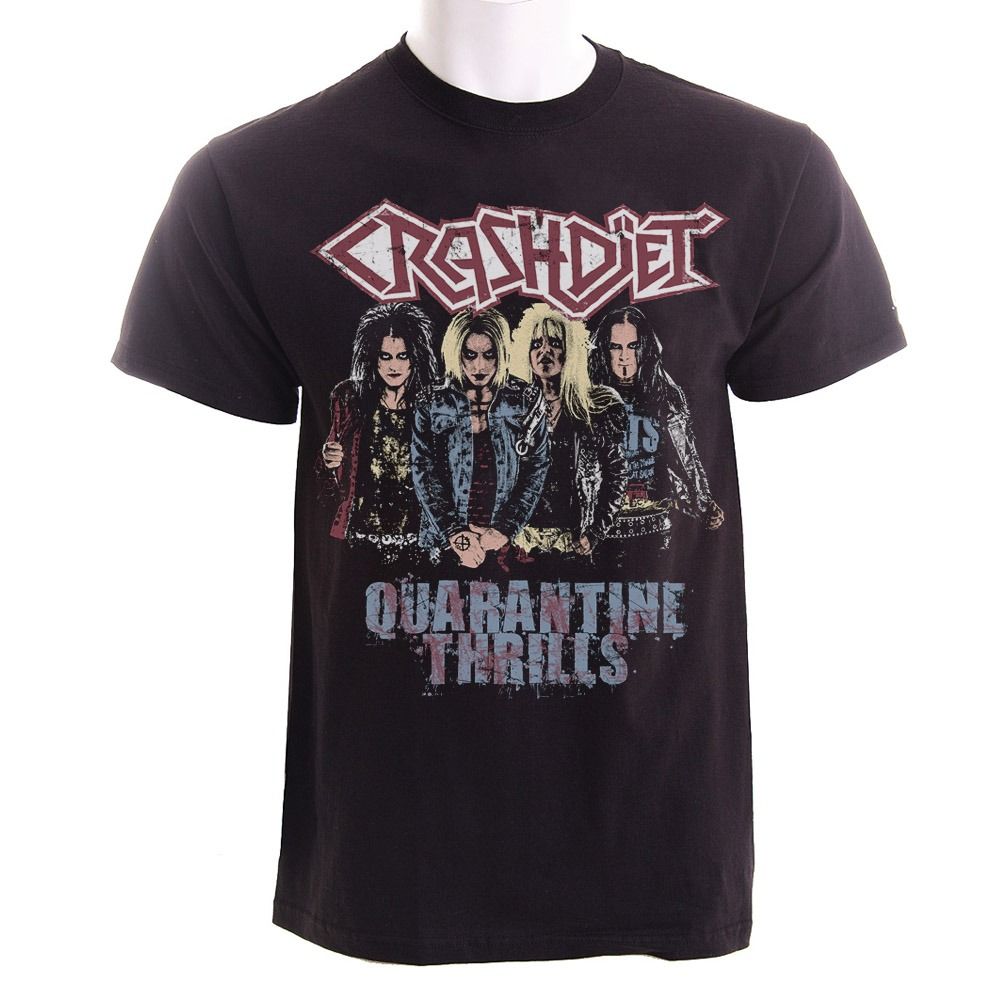 Quarantine Thrills Unisex Tee
Quarantine exclusive unisex tee!
This is a *pre-order* - please scroll down for details!
---

The Story
The Story
Well... it was finally time for us to jump on the live streaming bandwagon, and obviously we needed a t-shirt for this event :).
Needless to say Martin Sweet really nailed it this time!
Please note that this is a pre-order - deliveries move slow these days but we expect to be able to start shipping in early June!
Thanks for the support guys :).
Cheers
Peter London, CRASHDIET
Related products
---