The Story
The Story
Our first minidisc release ever ;). A little pricey maybe but we're only making 100 copies, and they're not particularly cheap to produce these days.
Enjoy them while they last ;).

RUST is the fifth studio album from the Swedish sleazerock band CRASHDÏET.
The singles "We are the legion", "Reptile" and "Idiots" are included on this release.
The album is produced by Martin Sweet and is scheduled for release on September 13 2019, on the band's on record label Diet Records.
This is the debut album with their new singer Gabriel Keyes, and it's the band's first studio album since 2013.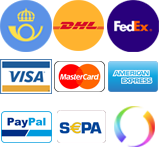 Contact
Crashdiet AB
Bjulevägen 26
122 41 Enskede
Sweden
VAT #556875386601